The team announced Tuesday that Green Bay Packers quarterbacks coach Ben McAdoo is their new leader on offense. It's a surprising choice because former Giants quarterbacks coach Mike Sullivan, who tutored Eli Manning to a title as his QB coach, was seen as the leading candidate for the position. Sullivan spent the last two seasons running the Tampa offense.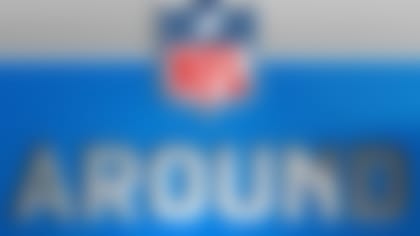 The Around The League team hits all the NFL's hottest topics in its award-winning podcast. Join the conversation. Listen
McAdoo was well respected for his work with Aaron Rodgers in Green Bay the last two seasons as QB coach. He was also the team's tight ends coach previously, joining Mike McCarthy's staff in 2006. McAdoo replaces Kevin Gilbride, who held the job as Giants offensive coordinator since 2007. Perhaps hiring McAdoo instead of Sullivan, who learned under Gilbride, was a sign the Giants didn't want the same old offense.
In New York, McAdoo inherits an offense with a lot more questions than answers. The running game almost needs to start over from scratch. Manning is coming off his worst season since his rookie year. And wide receiver Hakeem Nicks is expected to leave via free agency.
The latest "Around The League Podcast" breaks down all four divisional-round games and looks ahead to a monster conference championship weekend.