Darlington: Tebow the Terrible
The Jets are stunned Tim Tebow isn't a good practice player? Should have done their homework, Jeff Darlington says. **More ...**
New York Daily News beat writer Manish Mehta published a story Wednesday morning citing Jets personnel and players (mostly off the record) bashing their backup quarterback, Tim Tebow.
Left guard Matt Slauson, who had the intestinal fortitude to talk to Mehta on the record, backed up starting quarterback Mark Sanchez, if he didn't quite bash the backup situation.
While the turmoil pot was being stirred, Jets linebacker Bart Scott was at a Food Bank for New York City event Tuesday night, talking to The Star-Ledger about how the team is like a family.
"What else can you do but stick together?" Scott said. "It's just like your family. You don't push your family member out, you just keep working and you keep that milestone and you work toward it. It's the only way you get through it.
Smith: The Woodhead whiff explained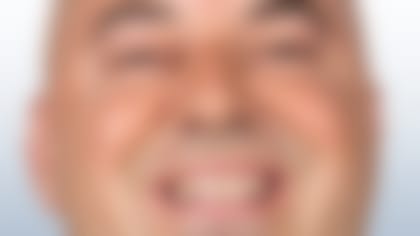 Tom Brady wants to know why the Jets cut Danny
Woodhead. Jason Smith has the answer. Rex Ryan won't be happy. **More ...**
"We've all had hardships. I don't think any organization has been without having a tough season. It's what you do after it. It's what you do when you have it."
Either the rest of the organization didn't get Scott's memo or he's working from a different locker room.
The derailed Jets train is careening toward a burning bridge, and all we can do is stand back and watch the slide.