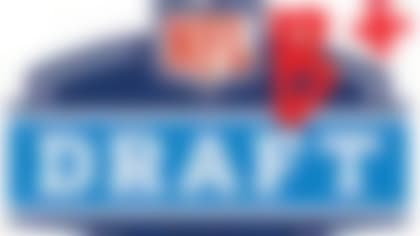 The draft is finally behind us. How did everybody do? Bucky Brooks breaks out the red pen and grades all 32 teams by division. **More ...**
Mingo certainly has the tools to thrive at the next level, but is his size an issue?
Mingo's first meeting with reporters at rookie minicamp became an in-depth Q-and-A about his diet. There's a belief that Mingo needs to add some bulk to his frame to keep from getting bullied in the NFL.
Mingo is listed at 6-foot-4, 240 pounds, a size not dissimilar to Dion Jordan, the 6-6, 248-pound defensive end taken No. 3 overall by the Miami Dolphins.
Browns coach Rob Chudzinski said the team hasn't settled on a weight at which they'd like Mingo to play. He dismissed the notion Mingo needs to add 15 to 20 pounds to his frame.
Harrison: Post-draft Power Rankings
After the 2013 NFL Draft, Elliot Harrison updates his Power Rankings, with plenty of teams moving up and down the board. **More ...**
"Different guys have different body types and different weights that they play the best at," Chudzinski said. "You look at guys from Jason Taylor (who played at 6-foot-6, 244 pounds) all the way to some of the bigger guys. Really, it's a matter of getting them in here, spending some time with (strength) coach (Brad) Roll and bringing them up to speed. All those things will work themselves out."
Pairing Mingo with free-agent signing Paul Kruger gives the Browns some serious potential in their base pass rush. If Mingo is an instant contributor, the Browns defense on the whole might become a story in 2013.