Detroit's weekly opponent is incidental. The Lions battle their own stupidity all game, hoping their mental mistakes don't catch up with them. The Ravens, meanwhile, come up with miracle plays to win tight games.
"I didn't get all of it, but got enough of it," Tucker said after the game.
That's the story of the Ravens' season. Their offense is weighed down by a historically bad running game. Joe Flacco's pass protection vanished for the entire second half on Monday. But they have a deep, fundamentally sound defense and a quarterback who has played a lot better than his stats indicate, especially over the last month.
The Ravens have won four straight games, with the last three coming in wild finishes. The first two wins, against the Jets and Steelers, essentially torpedoed their opposition's playoff hopes. The last three wins have included Mike Tomlin's sideline two-step, a game with five lead changes in the final 2:05, and this 61-yard game-winner. This was the *least *crazy ending of the bunch.
Detroit, now in third place in the NFC North at 7-7, can only hope this wasn't a fatal blow. The Lions will need to win out and get some help from Chicago and Green Bay. If not, Lions coach Jim Schwartz could lose his job.
Lions fans can moan about a number of questionable penalties and non-calls in the game. They can curse their bad luck to face Tucker, the best kicker in the league. Or they can honestly appraise their squad: Detroit gave the game away.
Calvin Johnson dropped two wide-open passes to kill drives. The coaching staff refused to run the ball in short-yardage situations. Matthew Stafford was erratic all night and threw three interceptions, including one after Tucker's kick. The Lions had plenty of time (38 seconds) and timeouts (three) on the clock to pull off their own late-game magic. The drive lasted one play when Stafford sailed a pass.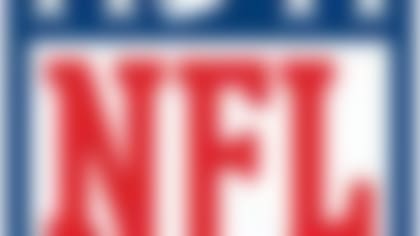 How would your team's prospects look if the season ended today? See where each team stands in the playoff picture midway through the season. More ...
"My fantasy team is benefiting from it," Tucker cracked after the game about his six field goals. "Fantasy owners around the world, I hope you appreciate the points."
Watch enough football, and you'll eventually see everything. Now safe to cross off the list: A kicker name-checking his fantasy owners immediately after a huge mid-December game.