ORLANDO, Fla. -- Jimmy Smith will always be known as the defender on the play which won the Baltimore Ravens their second Super Bowl title. He should have a chance to build on that legacy.
Ravens coach John Harbaugh said Tuesday that the Ravens plan to pick up the fifth-year option in Smith's rookie contract. That means Smith is headed for a hefty payday in 2015, if he doesn't sign a long-term deal by then.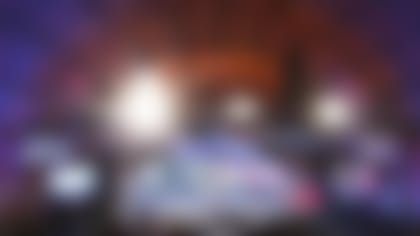 "We have no doubt we'll be investing the option in Jimmy when the time comes," Harbaugh said Tuesday morning at the NFL Annual Meeting. "We're hopeful that we can sign Jimmy long term."
Harbaugh also mentioned wanting to sign Torrey Smith long term, and we've heard separately that will be a focus for the team. Both players have steadily improved throughout their respective careers. Torrey Smith has emerged as the team's most reliable wide receiver by a huge margin. Jimmy Smith has evolved into a quality starting cornerback, and soon he's going to be paid like one.
A few other notes from Harbaugh's Tuesday morning session, conducted over hash browns and smoothies:
» Harbaugh wants Ray Rice to bring his weight down to 207 pounds. He was at least 10 pounds heavier last year. Rice is under 210 pounds now.
» Harbaugh was open to bringing Rolando McClain back to the team, but said the team hasn't spoken with the retired linebacker.