Unofficial list of free agents Check out this unofficial list of the 2013 NFL restricted and unrestricted free agents, which includes Greg Jennings. **More ...**
That decision is now made. The longtime center announced his retirement at Battle Grove Elementary School in Baltimore on Friday. Birk, 36, never missed a game in his four seasons with the Ravens, serving as the anchor of Baltimore's offensive line.
"I've enjoyed playing football. But as much as playing football, I've enjoyed doing this," Birk said, referring to community service with children.
When asked by a student why he was retiring, Birk replied: "I'm old. I've got six kids. ... It's time to do something else."
Ravens coach John Harbaugh praised Birk both before and after the Super Bowl, saying the veteran was "playing the best football that he's played since he's been here."
Birk was drafted in the sixth round by the Minnesota Vikings out of Harvard in 1998. He played in Minnesota for his first 11 seasons in the league, earning six Pro Bowl bids during that time. Birk won the NFL's Walter Payton Man of the Year Award in 2011.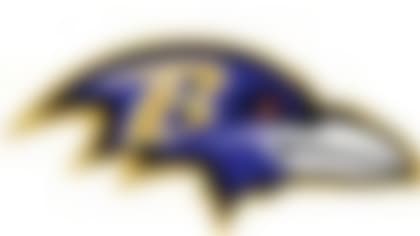 Around The League examines what's next for the NFL's 32 teams in 2013. Gregg Rosenthal covers the Ravens. **More ...**
Birk walks away despite two years remaining on a three-year, $8.525 million deal signed last March. According to The Baltimore Sun, Birk's retirement will clear $2.05 million from Baltimore's salary cap.
It remains to be seen if general manager Ozzie Newsome seeks out a new center through free agency or the draft. The Ravens drafted backup center Gino Gradkowski in the fourth round last April, but it remains to be seen if the team believes he's starter ready.