NEW ORLEANS -- Publicly, Baltimore Ravens coach John Harbaugh has been complimentary of practice facilities at Tulane University this week despite the fact that the team has practiced outdoors on a converted baseball field in windy conditions.
Super Debate: Kaepernick or Flacco?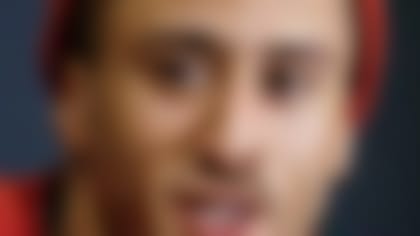 Starting a team from scratch, who do you take: Colin 
Kaepernick or Joe Flacco? Our analysts provide quite a statement. **More ...**
Privately, some of the Ravens' players weren't pleased with the field conditions. NFL.com's Ian Rapoport reported that the players felt the Tulane field was hard in spots. The NFL tested the field for hardness and the results fell within the acceptable range for league-approved fields, but the team still requested a change. The Ravens will do a walkthrough at Tulane on Thursday, but they will practice outdoors on grass at the New Orleans Saints' practice facility in the afternoon.
"The Ravens expressed a desire to spend a portion of practice today working on a grass field, which is present at the Saints' facility but not at Tulane," NFL vice president of communications Michael Signora told Rapoport. "We were able to accommodate that request and so the team will conduct their walkthrough at Tulane and then the remainder of their practice at the Saints' complex."
"It's a baseball field, it's really tight, and when you stop and start, you feel it," Lewis told The Associated Press. "It's especially tough for the older guys. I know the other players, on that hard surface, they feel it.
"I don't think (the NFL) thought it would be a problem. The last thing you want is anything that makes your players ache. You want to do the opposite."