Each week, Dan Hanzus sifts through the pro football landscape to bring you sublime subplots of NFL life. Some of it he loves. Some he does not. Other stuff, he can't quite decide. The ATL Buzz Report.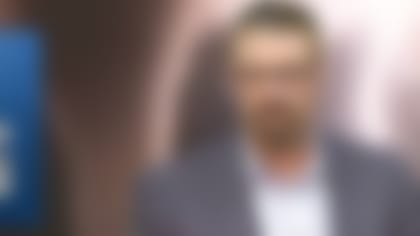 1. The new Gregg
Gregg Williams has returned and ... OH MY GOD, WHAT HAPPENED TO GREGG WILLIAMS? It's like somebody gave hipster glasses to Zod from "Superman II."
2. Hide your daughters
UConn is hosting "An Evening with Gronk" later this month. This title could go in so many directions, all of which include a cold keg and red Solo cups.
3. Jacksonville cure-all
4. Unholy alliance
5. Just as we suspected
A mighty mystery has been solved. If you had "faulty relay device" in the "What Caused The Superdome Blackout?" pool, congratulations. You win nothing.
6. Driver says goodbye
We respect Donald Driver, but please keep him out of any "all-time" debates. The guy went Favre and Rodgers back to back. Driver hit the wide receiver lotto.
7. Rice goes down
8. Poor, sweet Tony