Each week, Dan Hanzus sifts through the pro football landscape to bring you sublime subplots of NFL life. Some of it he loves. Some he does not. Other stuff, he can't quite decide. The ATL Buzz Report.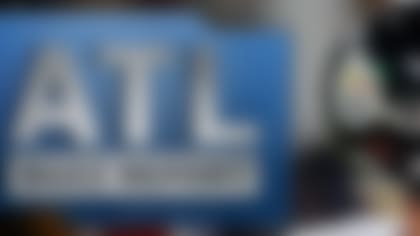 1. Hands off, AD
Kudos to Eric Dickerson, who's unafraid to say he doesn't want Adrian Peterson breaking his NFL single-season rushing record. Seriously, why would he?
2. Idiot savant
After Braylon Edwards called the Jets' decision-makers "idiots," the Jets' decision-makers signed Braylon Edwards. There's an insane logic to all of this.
3. Kluwe needs a stage
Let's face it: Chris Kluwe clearly wants a reality show. Between his gay and Guy rights agendas, how could this not be an offseason hit for NFL Network? Make it happen.
4. Flip the script
David Wilson says doing backflips after scoring touchdowns is as easy as walking for him. Clearly, there's no way anything could go wrong in this situation.
5. Must...find...time machine
Bills general manager Buddy Nix believes the time is now to trade up for a quarterback in the draft. It actually was last year, but who's keeping track, right?
6. Stafford the G.O.A.T.?
7. Lindsanity is back!
8. Big Ben's bold claim