Each week, Dan Hanzus sifts through the pro football landscape to bring you sublime subplots of NFL life. Some of it he loves. Some he does not. Other stuff, he can't quite decide. The ATL Buzz Report.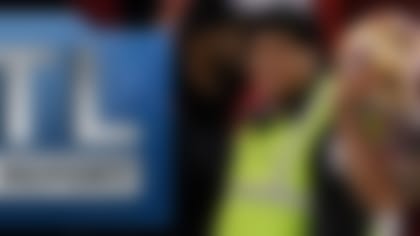 1. Tim & Jerry's comeuppance
I can think of no better punishment for Tim Brown and Jerry Rice than having to spend a week in New Orleans furiously backtracking. Have fun with that.
2. Rams hire 'The Dude'
Rob Ryan is more unkillable than Jason Voorhees. Three teams, eight seasons, zero winning records. Still another defensive coordinator gig. Must be the hair.
3. JaMarcus' large comeback
JaMarcus Russell -- who weighs more than Hulk Hogan in his prime -- wants to return to the NFL. Expect a press release from the New York Jets in 3 ... 2 ... 1 ...
4. Colin's business plan
5. Mobile may-day
6. Suh's sad reality
7. Young's Detroit exit plan
Titus Young has opted for the I'm-Going-To-Be-A-Petulant-Jerk-On-Twitter-For-Personal-Gain route. We'd love to see his market research on success rate.
8. Ratliff's DWI arrest
Ummmmmmm. Really, dude? Really? You remember ... right? You have to. Of course you do. How could you not? Why would you ever ... after ... REALLY???