Each week, Dan Hanzus sifts through the pro football landscape to bring you sublime subplots of NFL life. Some of it he loves. Some he does not. Other stuff, he can't quite decide. The ATL Buzz Report.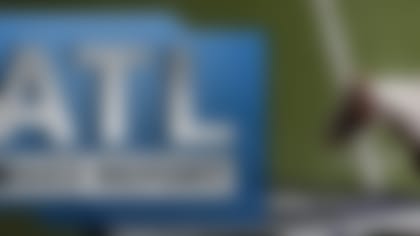 1. All in on AP
2. Hold your horses
3. Kid 'n Play 'n Penalties
What was more enjoyable: Chiefs players wildly celebrating touchdowns that didn't happen, or a catatonic Romeo Crennel taking it all in without a word?
4. Tebow Tomb
An anonymous Jet says Tim Tebow is "terrible." That might be true, but that makes him a perfect fit for a team that needs to be blown up. Run for your life, Tim.
5. OT confusion
Two things that never cease to amaze us about NFL players: 1) They don't wear protective cups. 2) They don't know the rules in place for overtime. C'mon guys.
6. "Is Eli elite?"
Phil Simms questioned Manning again this week. WHY? In terms of annoyingly cliched questions, this is up there with, "Why doesn't MTV play videos anymore?"
7. Holliday from ridicule
8. Big Ben, big problem