Each week, Dan Hanzus sifts through the pro football landscape to bring you sublime subplots of NFL life. Some of it he loves. Some he does not. Other stuff, he can't quite decide. The ATL Buzz Report.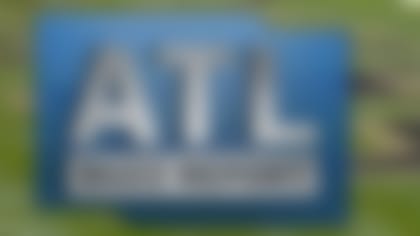 1. Riley Cooper gets tricky
The Eagles borrowed from Rick Moranis' "Little Giants" playbook on Cooper's near beauty of a trick play. Maybe Icebox could've thrown a proper lateral. Read
2. She's got game
Speaking of Icebox, we're awed by Sam Gordon, a 9-year-old Utah girl who ran for nearly 2,000 yards against the boys this season. You go girl! (I hate myself.) Read
3. Vick Bros. & Twitter no-nos
How many times did Marcus Vick let his brother's calls go to voicemail before he took a deep breath and picked up? We're sure it was a pleasant chat. Read
4. JJ-on-JJ crime
Jimmy Johnson likens Jerry Jones' modern-day Dallas Cowboys to a country club. A really depressing country club where nothing works and everybody is miserable. Read
5. Arian Foster: Flawed Vegan
6. Don't call Aa-Rod short
Aaron Rodgers is upset with how he was portrayed in a CBS "60 Minutes" profile which delved into his sensitive personality traits. Well, that'll show 'em. Read
7. Suh you calling dirty?
Ndamukong Suh's was voted the "NFL's Dirtiest Player." Free advice for image rehabilitation: Don't stomp the beejeezus out of a dude this Thanksgiving. Read
8. Joe Willie is Capt. Obvious
Joe Namath believes that the New York Jets have "regressed with talent." Broadway Joe added that water is wet and Steven Seagal will never win an Oscar. Read