All week before Super Bowl XLVII, Dan Hanzus brings you a daily ATL Buzz Report, which breaks down the hot-button subplots from N'awlins. This space also will serve as an indicator Dan is still alive.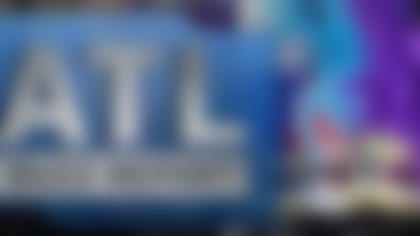 1. Harbaugh on 'The Head'
2. Father knows best
We look forward to a possible scenario in which Joe Flacco lifts the Lombardi Trophy above his head and angrily proclaims, "Still think I'm dull, DAD!?!?"
3. More Moss please
We hope Randy Moss brings back "Moss TV" in some form on Media Day. No one picks a booger in front of an attentive audience like the Straight Cash Homey.
4. Ray-Ray on 'SNL'
5. Ask Rog anything
6. Jim's poker face
7. Save Willis!
Patrick Willis does not wear No. 52 in honor of Ray Lewis. Please, please, please stop asking him about it. You're going to drive the man insane. He deserves better.
8. Hurricane watch
Perhaps the most famous drink on Bourbon Street also is the most dangerous. This great red doom is the enemy of the functioning sportswriter. You are warned.