The Tampa Bay Buccaneers looked far and wide in their attempt to trade wide receiver Arrelious Benn. They finally found a taker, even if they are barely getting anything in return.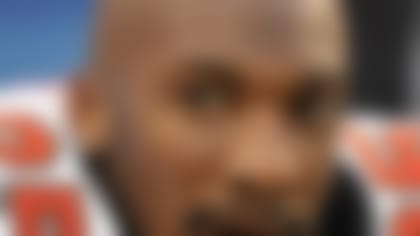 Where will Aqib Talib wind up? Follow him and all the other NFL players on the move in our free-agent tracker. More ...
The Philadelphia Eagles announced they acquired Benn and a 2013 seventh-round pick in exchange for a 2013 sixth-round pick and a conditional pick in 2014.
In short, the Bucs were ready to cut Benn, a second-round pick in 2010. All the Bucs got was a move up from the seventh round to the sixth round. We suspect that a conditional pick is low, and dependent on Benn producing solid numbers in 2013. Benn hasn't topped 500 yards in three NFL seasons. He caught only four passes in Tampa Bay last year.
Philadelphia is looking for depth after DeSean Jackson and Jeremy Maclin. Coach Chip Kelly likes to use a lot of speedy receivers, and Benn certainly qualifies in the speed department. Nothing is guaranteed for him making the roster, but the Eagles didn't have to give up much to get him.