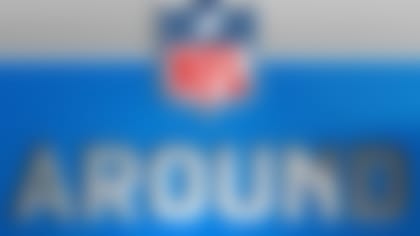 "I can tell you the surgery wasn't as major as it sounded," Foster said this week of his microscopic lumbar discectomy, per Bleacher Report's Mike Freeman. "That's why I rebounded so quickly. I also worked my ass off. I'm expecting to do bigger things and bounce back."
Texans general manager Rick Smith told reporters at the NFL Scouting Combine that he expected Foster's nagging back issues to be no problem going forward. With Ben Tate now a member of the Cleveland Browns, a healthy Foster is critical for a Houston team coming off a 2-14 disaster.
Asked what Texans fans can expect in 2014, Foster said: "They can expect whatever they want. You can't work through other's expectations. We expect to win. That's what we work for."
It's still unclear what "medically cleared" actually means for Foster heading into Houston's offseason program. Back injuries are complex, but if healthy, he remains one of the league's premier featured backs and a candidate to return to the level of play that saw him amass a whopping 4,264 yards over his first three seasons as a clear-cut NFL starter.
In the latest edition of the "Around The League Podcast", the guys begin the offseason Roster Reset series with the AFC West and dive into the ATL mailbag..