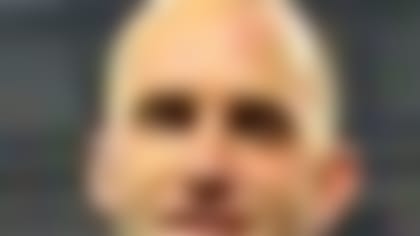 The 10-1 Houston Texans are still No. 1 in the latest NFL.com Power Poll, but which hard-charging team moved up to No. 2? More...
Smith was initially fined $21,000 by the league for kicking the Dolphins guard. Smith appealed, saying he was retaliating to Incognito's stepping on his right ankle during the season opener. He missed two practices the following week with soreness in the ankle.
Incognito wasn't fined. Smith showed off a letter from the league on Thursday, saying the NFL was trimming the fine.
Copyright 2012 by The Associated Press