Instant Debate: Summer headliners?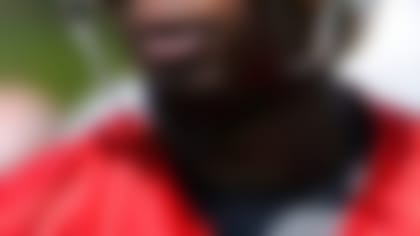 Geno Smith, rookie starter? Exactly 100 days from kickoff, our experts predict bold moves that'll occur before play begins. More ...
"Right now, I try to put away as much money as I possibly can and live on a budget," Cromartie said. "I learned the hard way."
That hard way was spending money non-stop, buying gifts for friends and giving away cash -- "lots of cash" as Glauber writes -- to friends and family members who would ask. There also was the nine-vehicle car collection, which included two Dodge Chargers, a '65 Caprice, two BMWs and two Escalades.
Now, after getting much-needed counseling from financial adviser Jonathan Schwartz, Cromartie is on a budget. His main car? A Toyota Prius.
The now fiscally responsible cornerback is trying to council younger NFL players.
"I want to help others learn from what I did wrong," said Cromartie, who has taken on a greater leadership role in the Jets' locker room after the Darrelle Revis trade.
"I tell the young guys, 'Don't spend any money the first year and a half of your career,' " Cromartie said. "You don't know what will happen after that. You might be released. You might be hurt. Just save your money."
After Cromartie's financial revolution, Schwartz said the cornerback's retirement is fully funded to age 100 and all his children will be taken care of through college.
It's a great story and a great lesson for rookies who suddenly are flush with cash. Those few NFL paychecks can last a lifetime if players are smart about it.