The speedy and athletic cornerback has been lobbying Rex Ryan to let him play at wide receiver, and he might get that opportunity this season with the New York Jets.
Schein: Why Rex will get a ring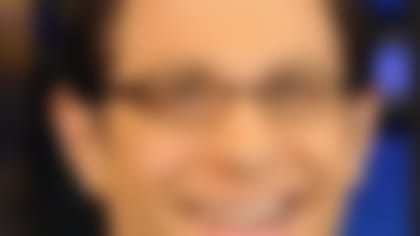 Cromartie participated in individual drills with the receivers for the first time during practice Monday, running routes and catching passes as coaches watched him.
"It felt good," Cromartie said. "At this point, I'm just learning the steps and trying to learn more about the position, running routes. I felt pretty good today about catching the ball, too."
The Jets are dealing with a number of injuries at the position, including to Holmes, so Cromartie getting time on offense and defense in a game might not be such a long shot anymore.
"I'm definitely hoping," he said. "I'm looking forward to it. I've been waiting for the opportunity to try to play both ways in the NFL for a while."
Cromartie said he's been asking to do it since his rookie season with the San Diego Chargers in 2006.
"It's fun," Cromartie said. "It's an opportunity to get the ball in your hands and another challenge. I'm looking at going out and playing receiver as a challenge for me."
Cromartie played both ways in high school in Tallahassee, Fla., and was slated to play some at wide receiver during his junior year at Florida State. But he tore the anterior cruciate ligament in his left knee during the offseason and missed that season.
"We'll see how excited he is when he gets smacked by a safety," a joking Ryan said.
Copyright 2012 by The Associated Press