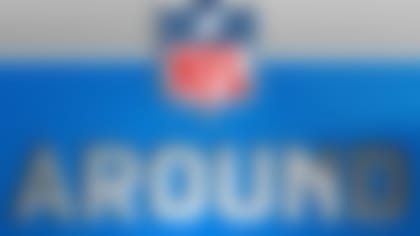 The Around The League team hits all the NFL's hottest topics in its award-winning podcast. Join the conversation. Listen
The veteran cornerback said Wednesday on NBC Sports Network he believes he'll be a salary cap casualty.
"I think (I will) just because my cap number is very high and I had one of the worst seasons of my career this past year," Cromartie said.
Cromartie was ranked 103rd out of 110 corners by Pro Football Focus, a site that grades all snaps for every NFL player. Cromartie was ranked 16th using the same metrics in 2012. He said last month that he might need surgery to fix knee and hip injuries that hindered his play.
"I was banged up," he said. "I got hurt in Week 2, but that's not an excuse. If I'm going to go out and go play every single week, I expect for myself to be playing at a high level and my teammates and my organization expects for me to be playing at a high level, so I never make excuses.
Billick: Smashmouth Season In a "quarterback league," what's up with all this running? Brian Billick explains the old-school feel of playoff football. READ
"I just had a bad year. And that falls heavily on me and no one else."
Cromartie has stated he's open to restructuring his contract. It's something the Jets should consider before cutting ties when the 29-year-old corner's $5 million bonus is due in March. The secondary was the soft underbelly of Rex Ryan's defense this season.
A healthy, more cost-effective version of Cromartie still can be part of the solution moving forward.