Debate: Alex Smith trade fallout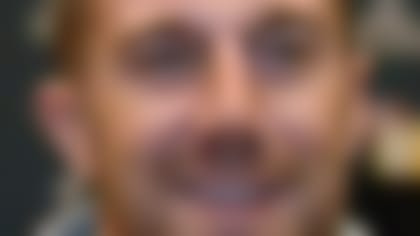 The Alex Smith trade has a domino effect that impacts many teams beyond just the Chiefs and 49ers. Our analysts weigh in. **More ...**
Niners offensive tackle Anthony Davis on Wednesday called Suggs a "(expletive) loser" on Twitter shortly after the Ravens' pass rusher insulted him during a radio interview.
Here's how it started: Suggs was asked on KNBR-AM in San Francisco about comments made by Cary Williams, the Ravens cornerback who was involved in a post-whistle fight that led to the shoving of an official during the Super Bowl. Williams lashed out at the 49ers after the game, calling the team a collection of "fake tough guys" and "pretenders."
Asked if San Francisco's O-line had any phonies on the roster, Suggs told the radio station: "They've got one fake tough guy," per The Baltimore Sun.
Going one-by-one down the line, Suggs complimented each and every starting lineman, save for Davis, who caught wind of it, and fired back at Suggs on Twitter.
Davis then tweeted the following before deleting it: "Another case of a cornball wit money..he was a loser before he had the nfl backing him. You can tell by his moves. Thirsty for any hype. lol"
Davis didn't delete this one:
Added Davis: "Why they hatin' on a youngin. lmao he 30 yrs old Im on his mind? lol (expletive) loser."
Davis then called Suggs a "(expletive) puppet."
We're looking forward to the rematch.