First-round draft pick signing tracker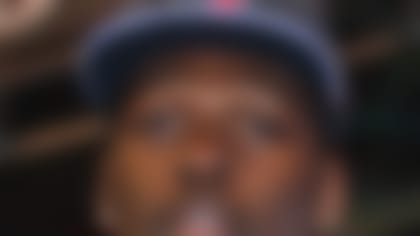 NFL Media Insider Ian Rapoport reported Tuesday, via a source involved in the process, that the Vikes have agreed to terms with No. 9 overall pick Anthony Barr on a four-year, $12.75 million fully guaranteed contract.
As with all first-round draft picks, the contract includes a fifth-year option held by the team.
A highly athletic but still developing boom-or-bust prospect, Barr is ticketed for a substantial role in new coach Mike Zimmer's defense.
"I have this vision on how I want to use this guy and I don't want to tell Green Bay, Chicago and Detroit," Zimmer said after the draft. "I want to let them try and figure that out at some point."
Zimmer did hint that Barr's role will be similar to how the Broncos have used Von Miller, as a strong-side linebacker on early downs and pure pass rusher in sub-packages.
An NFL coaching veteran of roughly 25 years, Zimmer said he has never coached a player with Barr's blend of size and speed. If the former UCLA star can approximate even half of Miller's rookie-year production, Zimmer will have an impact player for his defense.