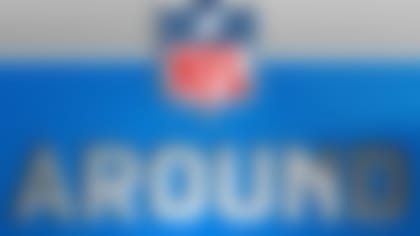 The Around The League team hits all the NFL's hottest topics in its award-winning podcast. Join the conversation. Listen
"He had a big role in me coming back," Boldin said on a conference call Monday. "He's a guy I had a real good relationship with.
"And I just like his demeanor, the way he approaches the game. He's a guy that wants to win. I'm the exact same way. So I think we mesh pretty good."
Ann Killion of the San Francisco Chronicle reported Sunday that "Harbaugh's act has worn thin in the locker room, particularly among some key 'face of the 49ers' type players." Killion cited a source with inside knowledge of the team, though Boldin can't imagine who that would be.
"I don't think anybody in the locker room has an issue with coach Harbaugh," Boldin said. "The way our locker room is built, we have an open-door policy. If anybody has a concern or wants to voice their opinion, they're more than welcome to.
"There have been times we have voiced our concerns as players, and coach Harbaugh has listened to us and taken into consideration how we felt as players."
Meanwhile, Harbaugh is taking steps to present a kinder, gentler side of his personality. NFL Media Insider Ian Rapaport has been told that Harbaugh has started to make a legitimate effort to be more affable. It's a nice goal, though we'd like to see how it holds up after a 17-14 loss in September.
The latest edition of the "Around The League Podcast" works through our top 101 free agents and responds to some heat from Donte Whitner.