Instant Debate: The next big thing?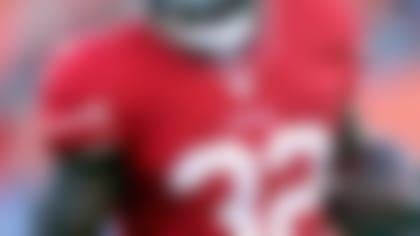 Which player is poised for a breakout season? Our analysts provide candidates, including 49ers RB Kendall Hunter. **More ...**
We expect this quote to be repeated often if the Eagles are hovering around .500 at any point after the first quarter of the season. It's one more thing for Reid to answer, but he handled the remarks just like you would think Thursday night, after the Eagles' final preseason game.
"I'm not worried about it. I understand the business. I have a very good relationship with Jeffrey (Lurie), so we go play. I'm not worried about all that stuff," Reid said, via CSNPhilly.com.
Reid stressed that he wouldn't be satisfied either with 8-8. But this is a man who is the longest-tenured coach in the NFL. He's done a lot for the Eagles. There has to be a part of him that blanches at this public conversation by his boss about getting fired.
"I don't even care about that," Reid said about his contract. "I care about this football team and winning games now and playing well and working hard. That stuff, that's not on my mind."