Philadelphia Eagles owner Jeffrey Lurie made it clear earlier this offseason that Eagles coach Andy Reid was on the hot seat. Improvement was needed. On Thursday, Lurie made sure no one misunderstood.
Debate: Good, but not good enough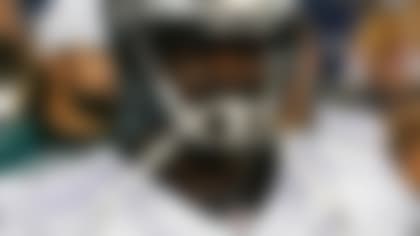 Who will be the best team to miss the playoffs in 2012? Some of our experts think Michael Vick's Eagles are at risk. **More ...**
Lurie said at a news conference "8-8 would not" be good enough for Reid to return as head coach in 2013.
"We need substantial improvement," Lurie said compared to last year's record. "We have a very good team on paper."
Consider the gauntlet thrown down. This puts a lot of pressure on Reid, but Lurie didn't say anything that we didn't already know. Lurie just said it in a nice quotable way that will be featured in Friday's newspaper and then repeated all season long. It could go down as unnecessary a quote as Vince Young's "Dream Team" missive.
Lurie said that any potential contract extension talks for Reid will wait until after the 2012 season. If the Eagles do as well as our NFL.com analysts think, Reid should have no problem.
Another disappointing year and Lurie made it clear that he will blow the whole thing up, including the longest tenured coach in the league and possibly Michael Vick with him.
"I don't worry about it," Reid said. "That stuff, I don't care about that. I know I've got a great relationship with Jeffrey. Listen, his expectations are high. My expectations are high. Let's go play. Let's go, control what you can control and that's playing the game and let's go do it."