Andy Reid insists he's "not worried" about Michael Vick's inability to survive brief preseason appearances without getting hurt. The coach says it's just part of the game.
Instant Debate: Philly's biggest fear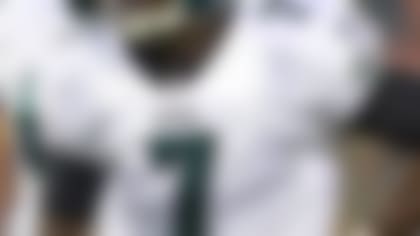 Can the Eagles make the playoffs if Michael Vick isn't healthy for the entire season? Our analysts share their thoughts. **More ...**
"He's still quite sore," Reid said of his starting quarterback.
Reid expressed no doubt that Vick would be ready for the season opener. He said that Vick could play this week if it was a regular season game.
The injury gives the team more time to look at Foles, who has been a revelation this preseason. He could pass Mike Kafka on the depth chart and become Vick's backup with another strong performance or two.
Some other notes from Reid's session:
King Dunlap will remain the team's starting left tackle this week in practice. That isn't likely to lower the blood pressure of most Eagles fans.