The Houston Texans' wide receiver sat out of the first team workouts with new coach Bill O'Brien, and now we know why: Johnson is upset with the direction of the franchise following a 2-14 debacle in 2013.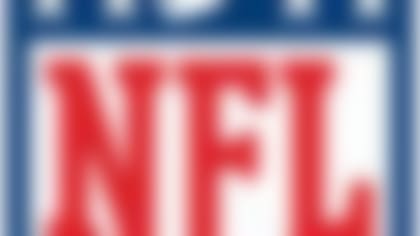 The NFL offseason workout program calendar has been released for all 32 teams. Find out your favorite team's schedule. More...
Johnson said he doesn't plan to attend organized team activities and minicamp. He hasn't requested a trade, but wondered at a charity event on Tuesday, "Is this still the place for me?"
"I just look at my career. ... I've only been to the playoffs twice. I think we've only had three winning seasons," said Johnson, according to the Houston Chronicle. "I don't think any player wants to experience that. I think over time it can become very frustrating.
"And this offseason has been very frustrating for me; beginning of the offseason, I should say. That's just kind of where I'm at right now."
Johnson's comments come three days after the conclusion of a draft in which the Texans didn't address the quarterback position until the selection of Tom Savage with the 135th overall pick. The team selected linebackerJadeveon Clowney with the draft's top pick.
"I'm just taking some time, thinking about some things," Johnson said. "You know, when I make my decision I'll make my decision and go from there."
This isn't the first time Johnson has expressed his displeasure with the Texans, though the time element involved makes this a potentially different situation. Johnson will turn 33 in July and knows his time as an elite playmaker won't last forever.
If the Texans can't help him get to his first Super Bowl, it sounds like Johnson wants to go to a team that can. We're sure there's more than a few contenders that would welcome him with open arms.