Instant Debate: Dangerous move?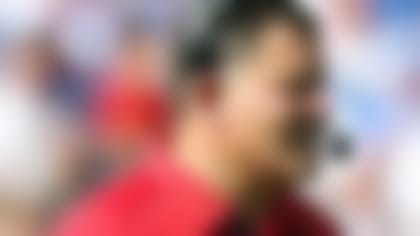 Running back Ahmad Bradshaw (neck), wide receiver Domenik Hixon (concussion) and tackle David Diehl (knee) didn't practice this week. Coach Tom Coughlin admitted that the chances of them playing are slim, which generally means the chances of them playing are nil.
"We're holding out against all odds that they're going to feel better, but we're taking it day to day," Coughlin said.
The Star-Ledger writes that Andre Brown is expected to take the majority of carries for Big Blue in Carolina, not first-round draft pick David Wilson. (Coughlin still has Wilson in his dog house after the rookie's Week 1 fumble.) The Panthers' defense hasn't looked especially good against the run in both of their games. Ramses Barden -- not second-round pick Reuben Randle -- looks likely to step up in Hixon's absence.
The Giants might get some positive injury news if cornerback Prince Amukamara returns to action. He missed Week 2 with an ankle sprain and returned to practice on a limited basis this week. New York's feared defense has not put up much of a pass rush in either game this year, which has exposed their back end.