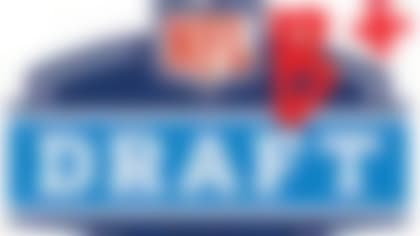 The draft is finally behind us. How did everybody do? Bucky Brooks breaks out the red pen and grades all 32 teams by division. More ...
Like the New England Patriots of last decade, the 49ers keep reloading with draft picks in future years. The 49ers are the only team with six draft picks in the first three rounds of the 2014 NFL Draft.
To their own first-, second- and third-round picks, the 49ers have added the conditional pick from the Smith trade and an extra third-rounder from the Tennessee Titans, who traded up from No. 40 to No. 34 to select Tennessee wide receiver Justin Hunter in the 2013 NFL Draft.
The last of the picks comes with an asterisk. The 49ers almost certainly will receive a third- or fourth-round compensatory pick for losing free-agent safety Dashon Goldson to the Tampa Bay Buccaneers.
If the Chiefs take advantage of an easy schedule to hit .500, 49ers general manager Trent Baalke will boast a first-, two second-rounders and three third-rounders next April. Just as we saw two weeks ago, those extra picks will allow Baalke to wheel and deal. He's not afraid to trade up for a top prospect in a position of need (first-round safety Eric Reid, for example), or trade down to stockpile currency for future deals.