Debate: Preseason Week 3 spotlight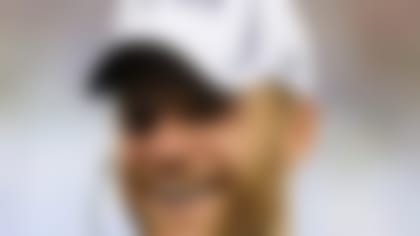 Week 3 games are the most important of the preseason. Who has the most at stake? Seahawks QB Matt Flynn? Let's debate! **More ...**
"Anyone who's been around Coach Harbaugh realizes the great thing about him is he tells you what he's thinking, good or bad. He's going to give you his honest opinion. You appreciate that, as someone who's been a long time and played around coaches. You appreciate a guy telling you the truth."
Harbaugh is a little different with the media. He uses the podium to make points.
"There's a perception out there, and it's an erroneous perception, that we were flirting with Peyton Manning," Harbaugh said back in May. "I keep hearing it over and over. It's silly and it's untrue. It's phony. Even the perception that we were pursuing. We were evaluating."
Offensive coordinator Greg Roman used the same word Wednesday when talking about Manning: evaluating. Manning was evaluating, too. If he evaluated that the 49ers were the best fit for him, Alex Smith probably would be a Miami Dolphin right now.