On a Chiefs team starving for quarterback help, Smith is through with the headache-inducing questions about losing his job to Colin Kaepernick, but the job he's inherited won't be any easier.
Smith's career turnaround under center in San Francisco was directly linked to the arrival of coach Jim Harbaugh and his offensive coordinator Greg Roman. It's easy to forget that Smith was a shattered player as recently as 2010, a former top overall pick caught in a nasty game of musical chairs with Troy Smith and seemingly on his way out of town.
Harbaugh and Roman fit Smith into a scheme that made the most of his gifts. This is a smart quarterback with limited physical gifts, and the 49ers -- after working closely with him in practice for more than a season-plus -- decided Smith lacked the tools to take San Francisco to the promised land.
Debate: Alex Smith trade fallout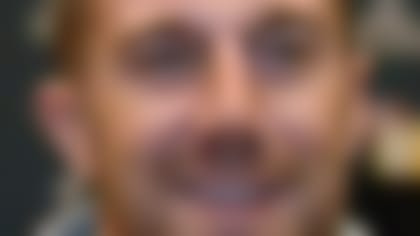 The Alex Smith trade has a domino effect that impacts many teams beyond just the Chiefs and 49ers. Our analysts weigh in. **More ...**
It's easy to look at the Chiefs and view them as a team dotted with skill players and young risers on defense. They fielded multiple Pro Bowlers this season -- on paper they're attractive -- but on the field they crumbled to 2-14. Quarterback issues contributed heavily, but this is not a playoff-ready team and Smith will be forced to play outside of himself to propel this offense. That's a dynamic the 49ers showed little confidence in.
Reid and the Chiefs, however, are showing considerable confidence in Smith. He deserves a starting gig and a chance at redemption. Smith is a talented player and handled his demotion in San Francisco with class and that makes him an attractive addition to Kansas City's locker room. Nobody's questioning Smith the person -- but Smith, on the field, is about to face the biggest test of his career.