The transition tag allows any team to negotiate with the top center on the market (once free agency opens Tuesday at 4 p.m. ET), but it also allows the Cleveland Browns an opportunity to match the offer.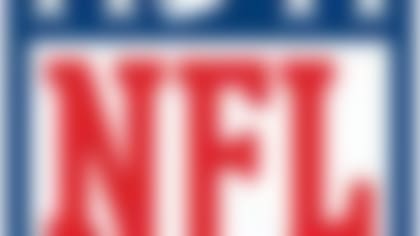 Follow all the developments on the NFL's open market with our up-to-the-minute tracking of 2014's free agents. **More ...**
"I'm confident we can come up with a structure that would have a reasonable likelihood to not be matched by the Browns -- and would be in full compliance with the collective bargaining agreement," Demoff said Monday night.
The once used "poison pill," in which teams would create a contract that the tagging team couldn't match (one of the more recent being guard Steve Hutchinson's in 2006), has been dashed by the current CBA.
While the possibility exists that Demoff could construct a contract that would scare Cleveland, the question is would any team want to pay the amount of money that would prohibit the Browns from matching? The durable Mack also could play under the $10 million tag in 2014 and hit the market again next season, when the salary cap is expected to jump once again.
In the latest edition of the "Around The League Podcast," the guys study the free agency picture with the help of NFL Media Insider Ian Rapoport.