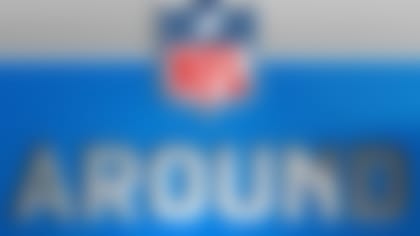 The Around The League team hits all the NFL's hottest topics in its award-winning podcast. Join the conversation. Listen
"It's been a long, hard road, but I'm here and I'm happy," Mack told Mary Kay Cabot of The Plain Dealer on Saturday. "I'm excited. I'm fired up. There's no bad blood. Now that it's done, I'm happy."
"I don't believe I ever said that," Mack said. "Seeing the options and trying to test free agency and see what else was out there was something that we wanted to do and we had a small opportunity to kind of get a little bit of that."
Although the offer sheet was announced as a five-year commitment, Mack will have the opportunity to opt out in 2016. Because the contract specifically bans the Browns from using the franchise or transition tag, Mack's free agency will be unrestricted at that point.
"One thing that football teaches you is to look at the short side of things," Mack explained. "Now, I've got next year to worry about and that's what I'm going to do. You can't look too far into the future. That's a future problem and we'll deal with that later."
If the Browns' new regime doesn't start winning, there's nothing they can do to prevent Mack from leaving the next time he shops his services around the league.
In the latest edition of the "Around The League Podcast", the guys discuss "Draft Day," then break down who got better (and who got worse) in the AFC East.