Harrison's agent, Bill Parise, hammered home Harrison's wide-open viewpoint by making it known the five-time Pro Bowl linebacker is interested in joining the Baltimore Ravens.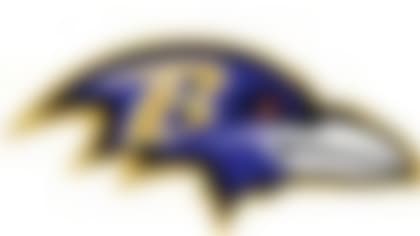 Around The League examines what's next for the NFL's 32 teams in 2013. Gregg Rosenthal covers the Ravens. **More ...**
"Baltimore would be a great fit for James," Parise said on Sunday, via The Baltimore Sun. "They're a contender and a class organization, so James would definitely be interested. I would think they would have a need with the market for (Paul) Kruger."
Kruger seemingly is destined to bolt as a free agent this week. So yes, the Ravens have a roster need, but might Harrison be a legitimate option? We haven't heard anything out of Baltimore's camp to indicate its thinking either way.
Harrison is out of work for the first time since 2004. Parise is telling the media that Harrison is interested in joining the Ravens because that's his job. There's little logic to closing any doors, even when one houses a team that has been a longtime adversary.
UPDATE: Harrison's agent is a busy guy. Parise told The Times-Picayune that Harrison also would be a "great fit" with the New Orleans Saints. Something tells us Parise would say Harrison was a great fit with the Rockford Peaches if enough guaranteed dollars were involved.