Adrian Peterson breaks the normal rules. We learned that when he ripped off four 100-yard games in his first five pro outings, including a 224-yard effort. We learned that in Week 1 during his effective, wildly quick return from anterior cruciate ligament surgery.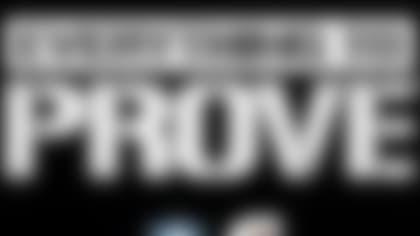 Peterson is the best running back to enter the NFL since LaDainian Tomlinson. He has a chance to be the best running back of my lifetime. I'm not going to put a ceiling on Peterson's career. He certainly isn't. Emmitt Smith's all-time rushing record is already in the back of Peterson's mind.
"It's intriguing. You set goals for yourself that you want to accomplish," Peterson told Jeremy Fowler of the St. Paul Pioneer Press. "What greater accomplishment to get than the all-time leading rusher in the NFL? I think that's something that, God willing, if I stay healthy, it will come with time."
We love that Peterson isn't afraid of trying to climb the biggest mountain out there. He would have to average 1,440 yards over the next eight seasons. That's almost exactly his average in his first four seasons. That is a ridiculously tough pace to keep up and the best road to challenging Smith would be playing more than eight more seasons. That's pretty ridiculous too.
Breaking the record sounds impossible. But Peterson has a way of defying expectations. We'll never say he can't do something again.