This offseason, the 100-millionaire has come around a bit on the importance of a running game.
Debate: Go-to quarterbacks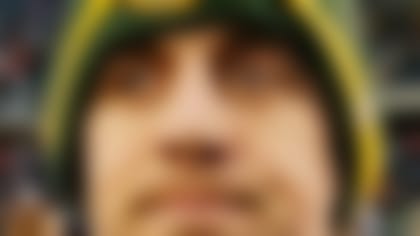 "I just think it's better when we have balance for everybody," Rodgers said during a Q&A with the Milwaukee Journal Sentinel's Tyler Dunne, published Saturday. "It helps with the passing game. It slows down the rush. It gives us opportunities to have some more one-on-ones outside."
Rodgers admitted the running game's lack of consistency allowed teams to sit back in coverage, making his job more difficult. Rodgers said this season -- specifically pointing out the new additions, Eddie Lacy and Johnathan Franklin, from the 2013 NFL Draft -- he expects to get a whole lot more out of the offense.
"We have three of the best (wide receivers) in the league as a combination with Jordy (Nelson), James (Jones) and Randall (Cobb)," Rodgers said. "I'm really excited about those guys, and then we've got some guys behind them who have a chance to make the team and contribute. I like our offense and I like what we can do in the passing game. And now, I think we can complement it with a more consistent running game with two stud backs we got in the draft and a former used car salesman (DuJuan Harris)."
Instant Debate: NFL's biggest arm?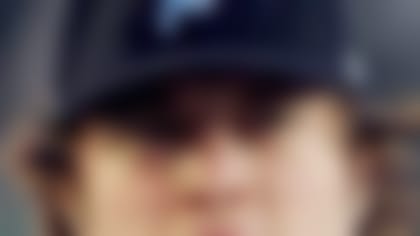 Which QB boasts the strongest arm in the NFL? Our analysts debate, with Matthew Stafford getting some love. More ...
»On what he plans on doing with his $35 million signing bonus:
"Nothing. Nothing different."
»On if the new contract has taken the chip off his shoulder:
"I don't think so. No, there's still, there's going to be critics out there all the time. And now, it's probably going to be related contract-wise because of the new deal, and that's fine. A lot of those things I can't control, and I learned as a young player to not try to worry about those things you can't control and to focus on the things you can -- and that's your preparation, your mental focus, your mental toughness and the way you're playing on the field. So that's what I focus on. The other stuff is stuff that's there that you learn to deal with. Some of it's comical. Some of it's silly at times. And the rest is stuff you can't worry about."
» On if there was any "vindication" that his new contract was stuck on draft day:
"Well, I think irony is the better word. Vindication, I'm not looking for vindication. I'm looking to be the best player that I can be. Every time the draft comes on, they show my mug on there and talk about the wait that I had and guys who have had similar waits over the years as well."
"For sure. Bart (Starr) has two Super Bowl rings. Brett (Favre) has one. And I have one. I'd like, when I'm done, to have the most rings. I don't know if it's possible to get as many championships as Bart has, but maybe I can equal him in rings."