There are manufactured animosities and controversies all over the NFL media landscape. But the chilly relationship between Brett Favre and Aaron Rodgers in Green Bay was not a media creation. If anything, the tensions at play  probably were under-reported.
Instant Debate: NFL's biggest arm?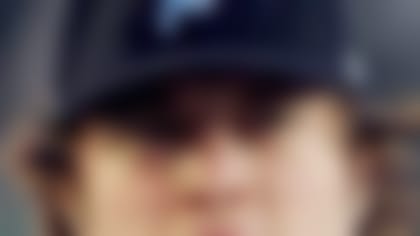 Which QB boasts the strongest arm in the NFL? Our analysts debate, with Matthew Stafford getting some love. More ...
Time and a Super Bowl trophy have a way of smoothing over rough edges. Following their appearance together at NFL Honors in February, Rodgers has been helping to lead the "Favre returns to the fold" bandwagon with the Green Bay Packers.
Rodgers said Wednesday he would be "excited" to see Favre's number retired in Green Bay before Favre is inducted into the Pro Football Hall of Fame. Rodgers, who made the comments to "The Jim Rome Show" and CBS Sports Radio, isn't exactly putting a tough timeline on the organization. The Packers still have about three more seasons until Favre can be inducted in Canton.
"It's been too long," Rodgers said. "I think our country and the state of Wisconsin, these people are people of second, third and fourth chances, and I think it's time to let the healing process begin for those who are still upset about what went down.
Harrison: Top 20 Games of 2012
The 2012 season was one for the ages. Which games will be remembered the most in NFL lore? Elliot Harrison gives you the Top 20.
"I was totally OK with being out front of that, and I'm very secure of the things I've been able to accomplish with the team and individually here in Green Bay, and excited about the chance to see him again and get his number retired here before he goes into Canton."
Following CEO Mark Murphy's comments about wanting Favre "back in the family," we don't think it will take three years before Favre's No. 4 officially is retired. This year would make a lot of sense.
Just don't expect general manager Ted Thompson to be a big part of the ceremony.