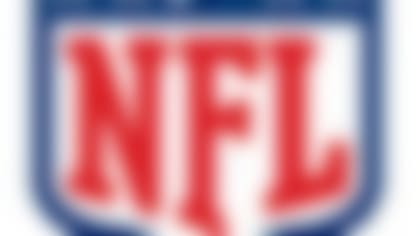 NFL free agency is underway. Follow all of the latest player rumors and signings in our free-agent tracker. More...
"It's a priority," Green Bay Packers president Mark Murphy told the Milwaukee Journal Sentinel. "I think as an organization, I think we all want to see that get done."
The deal presumably would make Rodgers the highest-paid player in the league. Rodgers currently is scheduled to make shy of $10 million-per-season on a contract that runs out after 2014. The Packers are making it clear they see Rodgers as underpaid and would rather get a new contract in place well before he enters a "contract year" like Joe Flacco did last season. It sounds like the Packers have the cash and the salary cap room to get a deal done.
"It's not an issue at all," Murphy said. "I think we've talked through with (COO) Russ (Ball) and (GM) Ted (Thompson), and we have more than enough resources to do whatever they need to do."
The Packers also may "need" to sign Clay Matthews long-term, although it's possible Rodgers' contract will come first.
Also on the Packers' organizational wish list: They want to retire Brett Favre's number. It sounds like that day is getting closer.
"I don't want to put a deadline on it, but it's going to happen," Murphy said. "It's got to be sitting down, the organization, whether it's myself or others, sitting down with him and working on the timing on it."