You possibly heard about some not-so-nice tweets offered up by Green Bay Packers wide receiver Greg Jennings' sister, who called Aaron Rodgers the most overrated quarterback in the NFL while chiding him for ignoring her brother in Green Bay's offense on Sunday.
Jennings is a pending free agent who is unlikely to be brought back by the wide receiver-rich Packers, a reality that likely led to the ranting of one Valyncia Jennings. Naturally, Rodgers was asked about the situation.
"That kind of stuff is never going to come between myself and my teammates," Rodgers said Thursday on his weekly radio show, via the Green Bay Press-Gazette. "That's never going to become between Greg and I. We got a great relationship ... not going to fault Greg or his sister for anything that was said. I mean, it was family and emotions. Not a big deal."
Rodgers then explained how all NFL players are given a summer crash course on the perils of social media.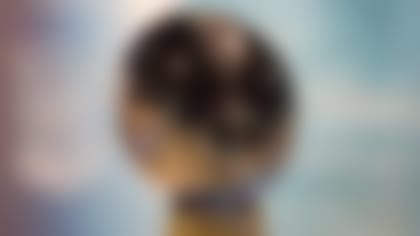 Who will lift the Lombardi Trophy on Feb. 3 in New Orleans? NFL.com and NFL Network analyts make their Super Bowl picks. More ...
"You know, I think we have all seen over the years, and in training camp, we got a presentation about some of the stuff athletes have said on Twitter that is a little silly, but you know you just remember the power that Twitter has," Rodgers said. "The fact that someone's opinion can ring all over the country and get a lot of press like that, you know stuff on the Internet like it's said in one of my favorite movies 'The Social Network,' 'It's written in ink.' You know it stays there awhile."
Sistergate is a non-issue in Green Bay. Meanwhile, is anyone else surprised Aaron Rodgers can effortlessly pull up dialogue from "The Social Network"? The only line we can recall off-hand is when Justin Timberlake says a billion dollars beats a million dollars.