The Aaron Maybin experiment is over in New York. Kimberley Martin of Newsday reports the Jets released Maybin on Tuesday. The team later confirmed the move.
Smith: The Woodhead whiff explained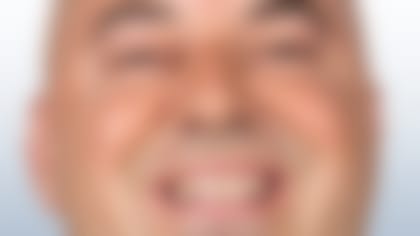 Tom Brady wants to know why the Jets cut Danny
Woodhead. Jason Smith has the answer. Rex Ryan won't be happy. **More ...**
Rex Ryan appeared to salvage the career of the former No. 11 overall NFL Draft pick last season when the Jets picked him up from the Buffalo Bills. Maybin finished with six sacks in 2011 as a situational pass rusher.
Things went south this year. Maybin struggled to get on the field and only ended up with one tackle to date. His run-stopping ability has been questioned throughout his career.
It's worth remembering that Ryan all summer said Maybin was going to have a much bigger role this year. The phrase "just scratching the surface" and "big year" were used to talk about Maybin's growing role. The Jets said he was added to a number of defensive packages.
Like so much offseason talk in New York, it proved to be all hot air.