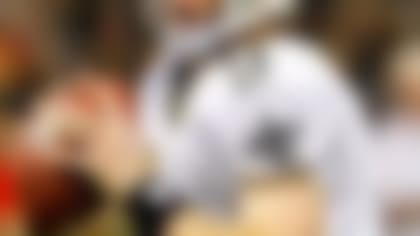 Drew Brees stands to break Johnny Unitas' record of consecutive games with a TD. Pro Football HOF breaks down the QB's streak. More ...
"No loss is easy to take, but you can see more positives, and so you would have more of a brighter outlook on the future," Kromer said, via The Advocate. "We really feel that we're on the cusp of getting on a roll."
These are the type of things coaches say when they start 0-4. If you dig through the NFL.com archives, don't be surprised if Jim Caldwell uttered a near-identical bit of coach-speak as the Indianapolis Colts tumbled into obscurity without Peyton Manning last season.
New Orleans is 0-4 and in serious trouble, Albert Breer writes. Can Drew Brees and Co. turn things around? More ...
The Saints have less of an excuse to be this bad. After all, they still have one of the greatest quarterbacks of his generation in Drew Brees. Much of the blame can be put on New Orleans' defense, which has allowed a league-worst 463.3 yards per game.
Said defensive coordinator Steve Spagnuolo: "The disappointment that I have is if we could have found a way to eliminate one score, or force one field goal in the red zone, that's how much of a fine line it is right now."
In the parity-mad NFL, almost every team walks that fine line. The Philadelphia Eagles are 3-1 but could be 1-3. The Miami Dolphins are 1-3 but could be 3-1. It's about execution -- particularly late in the game -- and a little bit of luck.