The New York Jets have signed cornerback Aaron Berry to a two-year deal, Berry's agent, Audie Attar, confirmed to NFL.com and NFL Network reporter Ian Rapoport.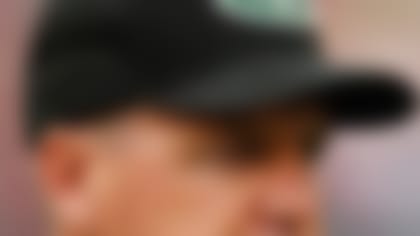 Rex Ryan and the Jets had high hopes for 2012. After a demoralizing loss to the 49ers on Sunday, is their season all but over?
Berry was slotted to start for the Detroit Lions before being arrested twice in a month during the offseason. Berry just completed a three-game suspension for a DUI and brandishing a gun in his hometown of Harrisburg, Pa.
The Jets gave up 34 points to the San Francisco 49ers in the first game without Revis. Kyle Wilson received an increased role and was called for pass interference on the first play of the game. He later missed a tackle during a Colin Kaepernick 7-yard touchdown run and was beat deep twice, though the passes were incomplete. Running back Joe McKnight was moved to cornerback during the week.
Berry started three games for the Lions in 2011 and had one interception during his first two years in the NFL.