Note: What you're about to read is an unadulterated pity party by Dan Hanzus, Around The League's resident tortured New York Jets fan. No one has seen him blink since Rex Ryan's press conference Monday morning.
Debate: No Revis = no playoffs?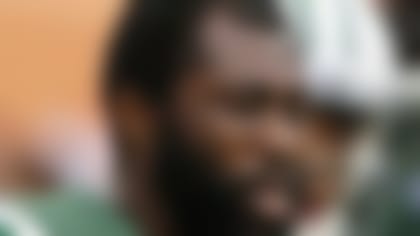 In 1999, Vinny Testaverde ruptured his Achilles tendon in Week 1, turning a Super Bowl favorite into an 8-8 also-ran. That was depressing. Dennis Byrd collided with teammate Scott Mersereau on a November afternoon in 1992, suffering a vertebra injury that was bigger than the crappy Jets team he played for. Old-timers can point to Joe Namath, who fractured his wrist against the Baltimore Colts early in the 1970 season, an injury that signaled the beginning of his decline.
Namath remains the most famous of all Jets, but Revis had the potential to go down as the best. That might still be the case, though the cornerback has a looming mental and physical challenge as daunting as covering Calvin Johnson with your hands tied behind your back.
The Jets haven't been to the Super Bowl since 1969. This doesn't happen on the strength of inepititude alone (though that's obviously played a healthy role). There needs to be some bad luck as well. In college, I wrote an essay for SportsPickle.com titled "Joe Namath's Secret Pact With Satan Uncovered." It was supposed to be a joke, but then we see what happened to Revis on Sunday, a non-contact injury that doesn't add up.
Say it ain't so, Broadway Joe.
That's turned out to be its own deal with the devil. The Jets are viewed as an arrogant circus act, the type of team people love to hate.
Of course, you don't typically earn this type of reputation without winning something first. Perhaps this is the Jets' greatest feat. It's no Lombardi Trophy, but it's something. Get well soon, Darrelle.