Sometimes we go on sports talk radio in San Diego. The fans aren't happy. This isn't a surprise, but it is a surprise to hear the Chargers' general manager sound like those fans.
Schein: How the West was won One simple half of football defined the future for an entire AFC division. Adam Schein explains how it will all go down. **More ...**
"We have some outstanding, talented players on this team and some outstanding coaches across the board," A.J. Smith told Kevin Acee of  U-T San Diego. "But obviously we cannot play as a team. We appear to not be able to handle adversity or finish games. Individual and team confidence appears to be going south."
These are damning statements for Smith's hand-picked coach. Smith later expressed hope the Chargers can turn it around, but he also issued an ultimatum.
"I take full responsibility for the present mess this team is in at this point in time," Smith said. "The construction and direction of this organization is on my watch. In the next 10 games, we will either rally and see a slow, steady rise from the ashes to a division championship or the beginning of a new era in Chargers football."
Translation: Norv needs to make the playoffs or he's fired. But what about Smith? Could owner Dean Spanos completely clean house?
Instant Debate: Bolts blame game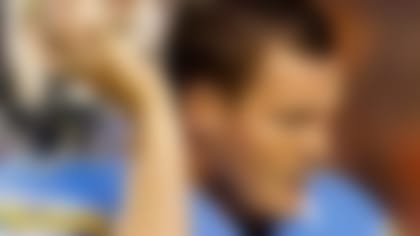 Who's to blame for San Diego's Monday meltdown: QB Philip Rivers, head coach Norv Turner or GM A.J. Smith? **More ...**
Acee writes that Smith is likely to stick around, barring a total collapse. Which seems possible.
"It was an embarrassing and humiliating performance by a team going in the wrong direction fast," Smith said. "We have dropped three out of our last four games (and lost) on back-to-back national broadcasts. We are about as low as a team can get right now and going into the longest bye we will ever experience."
Other than that, things are awesome in San Diego.