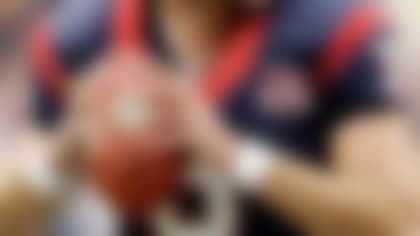 Our analysts provide Super Bowl picks with four Sundays in the books. Matt 
Schaub's Texans get love on the AFC side. More ...
Outstanding crop of mediocrity
Since 1990, over 35 percent of 2-2 teams have made the playoffs. Seven made the Super Bowl. Breaking that down further, five teams have made the Super Bowl since 2001 after starting 2-2 or worse. That includes the 2001 Patriots, who started 1-3. A 2-2 team making the Super Bowl is not out of the ordinary; it happens almost every other year.
This season is just getting started. There's no need to scream like an 11-year-old at every little dip in the rollercoaster.
We're a long way from reaching New Orleans, and we expect at least one of these 2-2 teams to meet us there.