"NFL Total Access" has launched its "32 in 32" series, breaking down the biggest subplots of every NFL team as the 2013 season approaches. Around The League will follow along and offer our own take. Up next: The New Orleans Saints
This is the first "normal" offseason the Saints have had since 2009. One beneficiary should be tight end Jimmy Graham. He's reportedly looked fantastic in offseason work and is 100 percent healthy again. The lack of depth at wide receiver and the first full offseason for Graham with quarterback Drew Brees since his rookie year could result in a huge season.
Instant Debate: Best play-caller?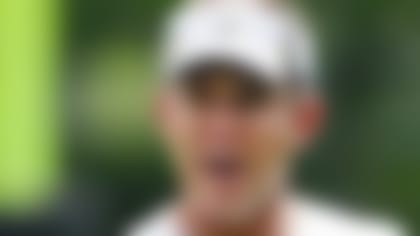 A few thoughts here: The Saints should defend the run better this year with that line. And the secondary actually looks deep with Patrick Robinson coming off the bench and three talented safeties.