The Big Question: Will Tavon Austin transform the Rams' offense?
The Rams entered the draft process in desperate need of a wide receiver who could bring fire to their offense. It just so happened that the 2013 NFL Draft class -- maligned in many ways -- had one of the most dynamic playmakers to come out of the position in years.
That playmaker, of course, was Tavon Austin, who the Rams landed at eighth overall after trading up. It was a no-brainer move for a franchise that desperately needed to give Sam Bradford a wide receiver who could impact games. Danny Amendola showed flashes of that ability when healthy, but he took his act to Foxborough. Austin presents an upgrade with a Percy Harvin-level ceiling.
The Rams fully will explore ways to take advantage of Austin's explosiveness. Expect to see him lined up on both the inside and outside as a receiver. We're sure to see some backfield sets as well.
Austin also can be an elite return man, though the Rams must be careful not to over-extend one of the smallest players in the NFL.
Austin was a great selection, but don't sleep on the Rams' other first-rounder. Alec Ogletree, the 30th overall pick, is another player with star potential. The inside linebacker is a converted safety who will be a huge asset on the coverage end. San Francisco 49ers tight end Vernon Davis' job just got a lot tougher against the Rams.
Which rookie will stand out in 2013?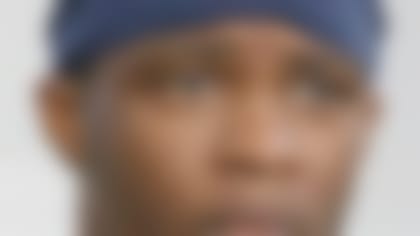 Will Tavon Austin rise to the head of the class this season -- or will someone else step up? Our analysts debate. More ...
For those scoring at home, the Rams' bounty in last year's blockbuster RG3 trade now includes: defensive tackle Michael Brockers, cornerback Janoris Jenkins, running back Isaiah Pead, offensive tackle Rokevious Watkins, Ogletree and a first-round pick in 2014. It's a nice haul to be sure, but the trade is a failure for general manager Les Snead if quarterback Sam Bradford fails to fulfill his potential. Which leads us to ...
The time is now for Bradford. He has the weapons. He has the faith of the decision-makers. Now he needs to make the leap. There will be no excuses.