The Big Question: Will Eric Fisher play left tackle in 2013?
The Chiefs privately curse the fates for missing out on Andrew Luck and Robert Griffin III. Armed with the No. 1 pick one year too late, there was no can't-miss quarterback to be had.
Instead, the Chiefs settled on a potential long-term impact player in Eric Fisher. The Eastern Michigan star has the size and athleticism to be an NFL left tackle for more than a decade. But will he begin his career at the position?
The Chiefs haven't done a great job with the Branden Albert situation. Albert, a good left tackle in his own right, was shopped by the Chiefs, who couldn't get a deal done with the Miami Dolphins. Their backup plan is to sign Albert to a long-term deal. It's possible Albert will play out his existing contract on the left side, which would mean Fisher would spend his rookie season at right tackle.
It's not the worst thing in the world, and we're sure the Chiefs are confident Fisher will excel there. It was speculated pre-draft that Fisher's versatility -- he has experience all across the line -- made him more attractive than Luke Joeckel.
Still, if you take a tackle with the first-overall pick, he should be a guy you can install at the line's most important position from day one. It's been a great offseason for the Chiefs on balance, but this situation has been cloudier than necessary.
NFL.com draft analyst Daniel Jeremiah said Travis Kelce -- the first of the team's two third-round picks -- could be the most complete tight end in the 2013 NFL Draft. In addition to his receiving skills, Kelce is a strong blocker who isn't afraid to handle dirty work. With Tony Moeaki another year cleared of knee surgery, the Chiefs are set up well at tight end.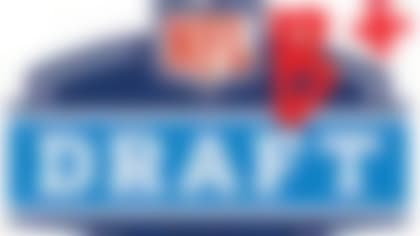 The draft is finally behind us. How did everybody do? Bucky Brooks breaks out the red pen and grades all 32 teams by division. More ...
Knile Davis was an intriguing pick in the third round. The running back missed his entire junior season at Arkansas because of an ankle injury, then wasn't even the best back on his team as a senior. He rebuilt his stock with a strong performance at the NFL Scouting Combine, and he has the size and skill set to serve as an ideal complement to Jamaal Charles. Basically what Peyton Hillis was supposed to be, but never was.
The Chiefs went left tackle, tight end and running back with their first three picks. They sent their second-round pick to the San Francisco 49ers in the deal that brought Alex Smith to Arrowhead. That gives you a pretty good idea what the new braintrust of Andy Reid and John Dorsey thought about the Chiefs' offense in 2012. Will that focus help take Kansas City from 2-14 to playoff contender? We'll see.