We heard more criticism of Werner the longer the draft process wore on. Originally viewed as a potential top-10 pick, he fell to the Colts at No. 24 in part because of an inconsistent motor and questions about his pure pass-rushing skills. Werner did not seem as athletic as some of the defensive ends in the class, and he did not play much in space in college.
Still, there aren't a lot of comparable 3-4 outside linebackers out there. It's a lot to ask Werner to excel while changing positions, but the 2013 Colts could use an instant-impact defender. The team signed Erik Walden in free agency; he's never been a reliable starter. Outside linebacker is very thin after Robert Mathis.
With no second-round pick, Werner is the key to this Colts draft. He might just be the key to the entire defense, because the team needs a better pass rush and there aren't many other in-house candidates.
General manager Ryan Grigson had an insanely productive first draft class last year after taking Andrew Luck, with Dwayne Allen, T.Y. Hilton and Vick Ballard providing a ton of quality snaps. It's hard to see this class measuring up. Mid-round interior offensive linemen Hugh Thornton and Khaled Holmes will battle for starting jobs, but look like reserves for now.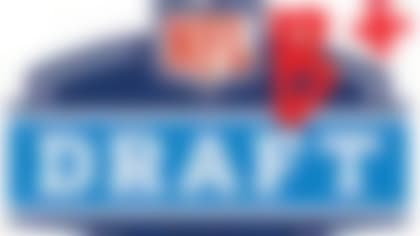 The draft is finally behind us. How did everybody do? Bucky Brooks breaks out the red pen and grades all 32 teams by division. More ...
The Colts didn't have a second-round pick because of the Vontae Davis trade. That's a deal Grigson gladly would make again.
This didn't come as a shock, but Grigson essentially stood pat at the offensive "skill" positions, except for seventh-round running back Kerwyn Williams. This offseason in Indianapolis was about making this Colts team tougher.