The Big Question: Can Elam and Brown replace future Hall of Famers?
It's hard to find two teammates more valuable to their franchise over the past 12 to 15 years than Ray Lewis and Ed Reed. First-round safety Matt Elam and second-round linebacker Arthur Brown can't come close to replacing Lewis and Reed's leadership, but don't be surprised if the Ravens' defense is better this season than last.
If you grade the game instead of the name, it's obvious that Dannell Ellerbe outplayed Lewis last season. Reed simply didn't tackle well, and his range no longer is close to what it was in his prime.
Drawing pre-draft comparisons to former Indianapolis Colts safety Bob Sanders, Elam offers speed and top-notch ball skills. He should slot in as a plug-and-play starter opposite Michael Huff in an improved secondary.
Credit Ravens general manager Ozzie Newsome for impressively rebuilding his defense on the fly after national media outlets obsessed over the team's big-name departures early in free agency.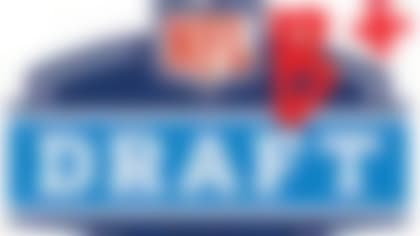 The draft is finally behind us. How did everybody do? Bucky Brooks breaks out the red pen and grades all 32 teams by division. More ...
Pro Bowl fullback Vonta Leach carries a steep $4.33 million salary-cap number, and the Ravens drafted Kyle Juszczyk in the fourth round. Don't be surprised if Leach is on the chopping block the next time the Ravens need to free up cap space.