The COVID-19 pandemic has created an unprecedented need for contact tracing – and in turn, a need for innovative approaches to contact tracing. Traditionally, contact tracing involves interviewing infected individuals – a time-consuming process that relies on their memory to recall who they have interacted with and for how long.
The NFL has found a more efficient and accurate solution. As part of its ongoing efforts to employ innovation to find safety-focused solutions, the league is using a new technology to assist in this critical step to mitigate the spread of COVID-19. And it has been deployed league-wide as a core component of back-to-football health and safety protocols.
A lightweight, wearable device, called a Proximity Recording Device, is mandatory for players and club personnel when at the club facility, during practices, and during team travel. About the size of a watch face, the device is worn as a wristband or on a lanyard. Players even have them built into their equipment for use on-field in practice and games.
The device gathers information about individuals' proximity to each other – by distance and length of time – in order to perform quick and accurate contact tracing when someone is symptomatic or tests positive for COVID-19. Data from the devices is critical to identifying, isolating and testing anyone that was in close contact with an infected individual.a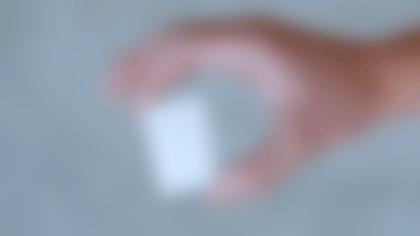 Mitigating Risk
Contact tracing has long been recognized by public health experts as one of the most effective strategies to limit the spread of infectious disease. As the NFL begins the 2020 season, it will play a major role in the league's COVID-19 response plans, among a comprehensive set of protocols that employ testing, physical distancing and facility and behavior-based overhauls.
"The NFL's prevention protocols contain many layers and multiple interventions, but they won't reduce the risk of COVID-19 to zero," said Dr. Dev Anderson of Infection Control Education for Major Sports (ICS), a long-time advisor to the NFL on infectious disease. "If and when an infection occurs, prompt and detailed contact tracing can identify additional personnel who may have been exposed and determine if additional testing or quarantine is required."
Enforcing Physical Distancing
Proximity Recording Devices also help enforce physical distancing, another key element in preventing the transmission of COVID-19. The wearable device notifies users with lights and sound if they are too close to one another or too close to individuals from other tiers.
Players and personnel are divided into tiers – Tier 1, Tier 2 and Tier 3 –to denote the level of contact they can have with each other.
For example, if a Tier 3 staff member comes too close to a Tier 1 or Tier 2 individual, a red warning signal appears on the device to alert them to move away. After five seconds, the device emits an audible alarm.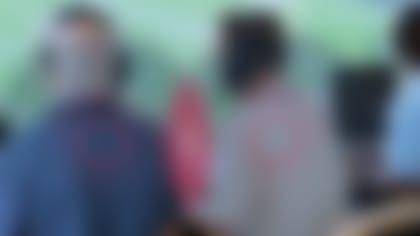 Protecting Privacy
Keeping players and team staff as safe as possible during COVID-19 is the driving force behind the use of tracking technology like the Proximity Recording Devices. The NFL is also committed to protecting and respecting privacy.
Devices don't work like a GPS – so location data is never recorded. Each device is also registered as a unique device ID, not to a user's name, to ensure that no personal data is recorded. Data from the devices is analyzed for contact tracing purposes by IQVIA, an independent third-party company that works with the NFL on player health and safety-related data.
A Comprehensive Approach to Safety
The use of Proximity Recording Devices is just one of many new solutions the NFL is implementing to keep teams as safe as possible during the 2020 season.
The NFL has worked closely with infectious disease experts, the CDC, public health officials and medical experts from other leagues to develop comprehensive COVID-19 protocols and partnered with equipment manufacturers like Oakley to develop innovative equipment solutions aimed at mitigating the spread of the virus.
"Risk mitigation is not one intervention, but a number of interventions you stack together in the hopes that the combination will be more effective than any of them individually," said NFL Chief Medical Officer Dr. Allen Sills. "We have been working together on this for a number of months. And we're all just looking toward the same goal: we want to do all we can to mitigate risk."